Hooray, hooray!! What a big day! Today, August 8th, 2017, is the day Chibi Samurai Wants a Pet is officially released into the world!!! The excitement of publishing a book never wanes, though I STILL feel sheepish about promoting them. I wonder if that will ever go away?
I did something new and made a stop motion video/book trailer with my trusty friend Rachel and also received an extra heaping of help from the lovely Haley and always awesome K. Keep in mind that this is my very first attempt at stop motion video-making so it's not totally smooth, but hey, I think that's part of the charm. It was SO MUCH FUN. I printed out a bunch of images from the book and created some video specific images as well, and it felt like we were at camp in the best possible way. Rachel wielded her magic to make things fly and grow and look cohesive. I used Photoshop to edit the images and Smoovie to create the video. I was nervous about the negative reviews I read for Smoovie, and I tried a number of free software that confused the heck out of me at first. Then I downloaded the trial version of Smoovie just to see, and it was such a breeze I decided to get the full version. It's totally idiot proof and very intuitive, though it doesn't come with anything fancy like onion-skinning or fading or zooming. Suits me just fine. Now I want to make all sorts of stop motion videos!
I'm preparing for the launch party this weekend, and if you're in town and especially if you have little kids, I hope you'll stop on by! Where: Queen Anne Book Company. When: Sunday, August 13th at noon to 2pm-ish.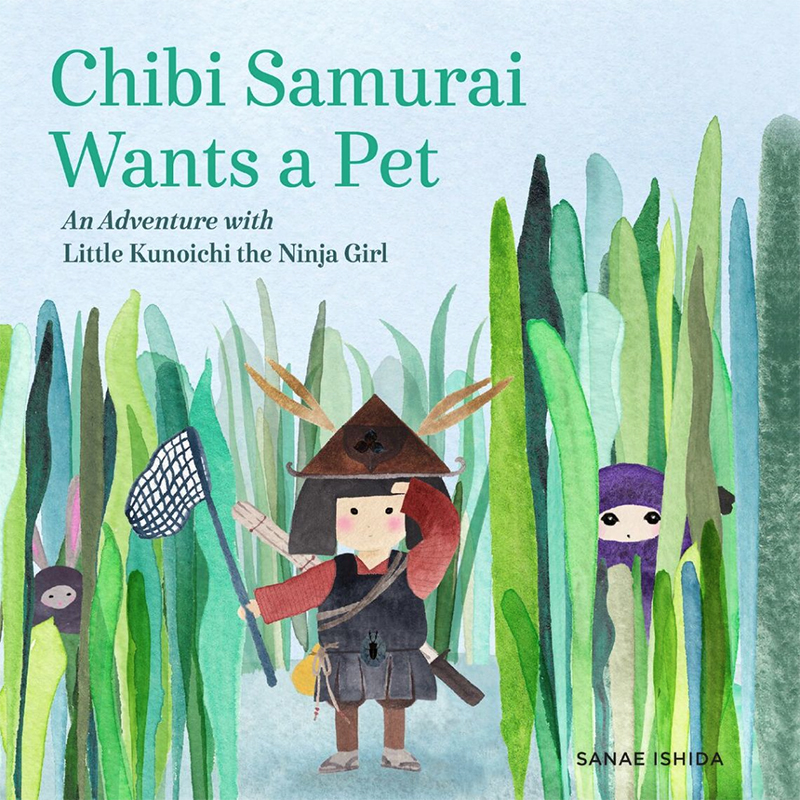 And what would a blog post from me be without a giveaway, right? I would love to offer up a signed copy of Chibi (as we affectionately call this book and Chibi Samurai) to 2 winners. Any comment will do, but I often get asked what my favorite books were when I was little, so feel free to share if you'd like! The giveaway will be open until next Friday, August 18th! I feel like I don't need to include this anymore, but international entries are always welcome. Good luck!
Okay, now back to planning a party and working on book #4!