Taiko drum roll please…..
Little Kunoichi is large and in charge! Today is THE day, and I am doing imaginary backflips and round-offs of excitement!! The build-up has been so long, I thought I would be all blasé and casual and "Oh, is it the launch date today?", but no no no. It's a big deal. A huge deal. I am planning on visiting as many bookstores as I can today to surreptitiously snap photos of my book on shelves because this will never, ever, ever happen again: my first published book! (though I hope I will get to work on many, many more books)
I'm jumping up and down and full of nervous energy so I'm keeping this short. I thought I would show you my favorite parts of the book today:
You've seen the island map before, but I just love it to pieces.
And then there's the secret ninja girls' school, of which Little Kunoichi is a pupil.
And then….my pride and joy, the island festival page. I've hidden Little K and her new friend Chibi Samurai and the page is chock-full of Japanese references that are too numerous to list here, but if it's of interest, I'd be happy to go into it another time.
Oh…this is so unreal. I am counting my blessings and trying to bottle this surreal feeling of a dream come true. Infinite thanks to my amazing editor Tegan and to the whole crew at Sasquatch Books that made this such a lovely expedition. And thank you, for the cheering on, the don't-give-ups and for welcoming Little Kunoichi into your homes.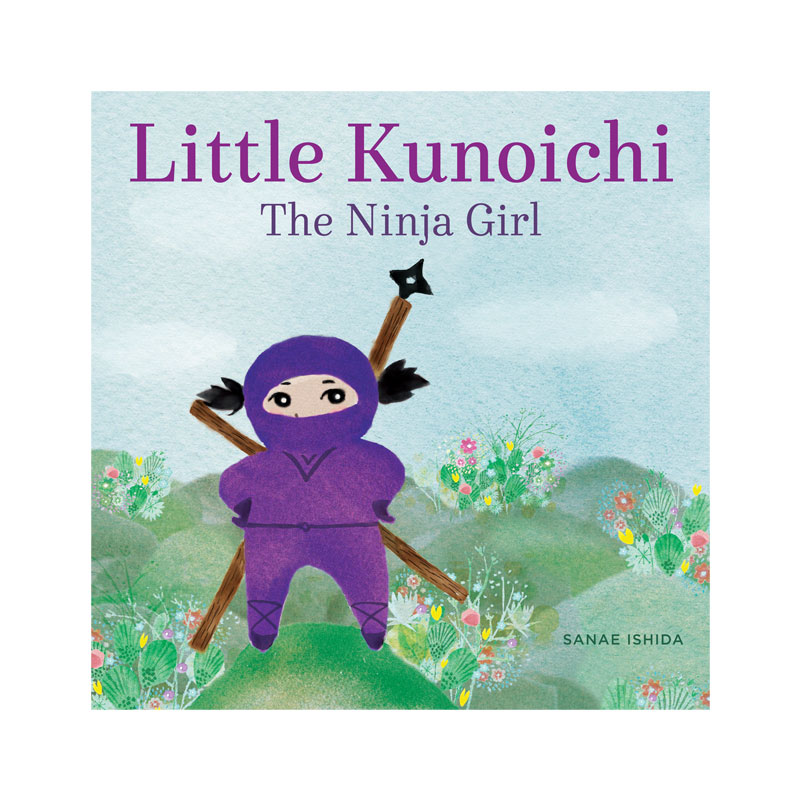 I have the impression that many of you have already gotten a copy of the book, but if anyone out there would like to win a copy, I've got some to offer up. Or, if you've already got Little K in your hands (or a copy is on its way), I would also love to give away prints of my favorite pages that you see above. The island print is 8″ x 8″, and the ninja school and island prints are about 6″ x 11″, all printed on high quality, archival paper. I'll select five winners and you have the choice of the book or one of the prints.
M made a comment that made me laugh so hard, I have to share: he said that if I made $100,000 with the book, he would immediately go out and get a Little Kunoichi tattoo. This, I have to see. Neither of us has a tattoo so this is a significant thing — we shook on it! So please tell everyone about my book! It might take several decades to get to that amount, but he'll be a rockin' senior citizen with a cute ninja tattoo. To enter the giveaway, any comment will do, but maybe you have a suggestion for where the tattoo should go? I'm still trying to decide…
I'll keep the give away open until this Friday, May 8th. Good luck!
P.S. I'm skipping tomorrow as I prepare for the launch party on Sunday and wrap up some work for book #2. Would love to meet you if you're local! And see you back here on Friday!
P.P.S. Just in case I confused people, which I am known to do, I'm considering today Little Kunoichi's official day of birth…hence, she's saying "it's my birthday" up there.